Healing Starts Here
An inspiring site for an inspiring organization...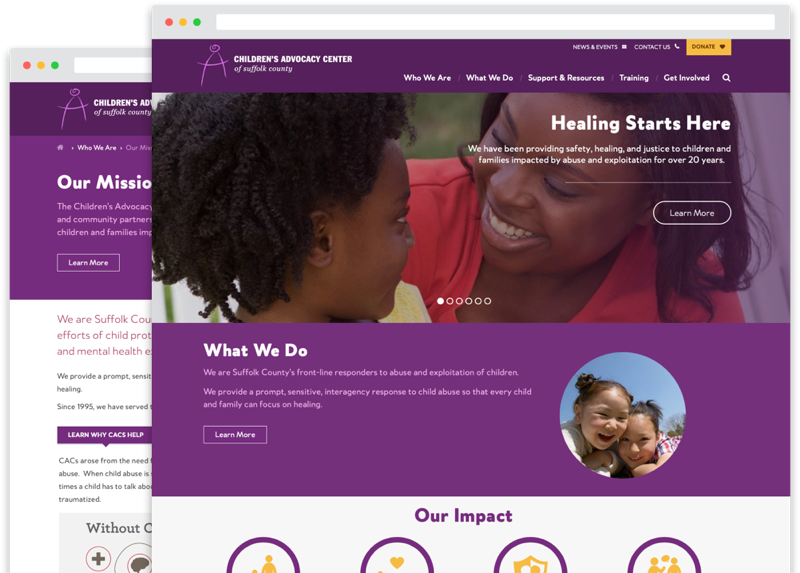 Background
The Children's Advocacy Center of Suffolk County (CAC) unites public, private and community partners to ensure safety, healing and justice for children and families impacted by violence, exploitation and abuse. Since 1995 CAC has been Suffolk County's only not-for-profit organization that coordinates the efforts of child protection, law enforcement, prosecutors, advocates, medical and mental health experts under one roof.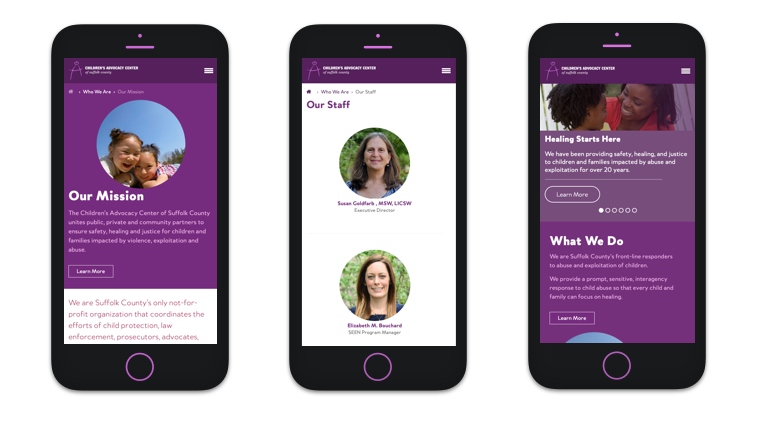 Our Approach
We developed the CAC's first website back in 2009 but a lot had changed since then and we are thrilled that they have put their trust is in us once again to build them a new, fully responsive website. Like us, the CAC has grown a lot since 2009 and they were eager to expand and modernize their website in order to showcase their growing array of programs and services.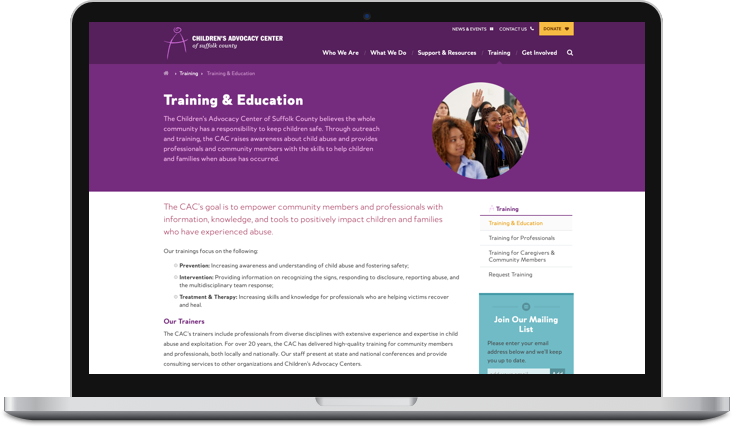 Results
The new CAC site has a fun, lively new look with lots of information that is clearly organized in modular units that eliminate clutter such as tabs, collapsible panels and thumbnail galleries. The site includes many interactive features such as a calendar, staff directory and job board.
Visit Site
Features
Events Calendar
Blog
Staff Directory
Job Board
Multiple Forms